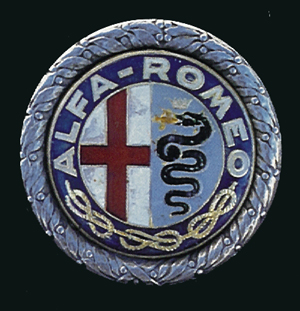 http://www.gearshift.com/library/Book_Details.html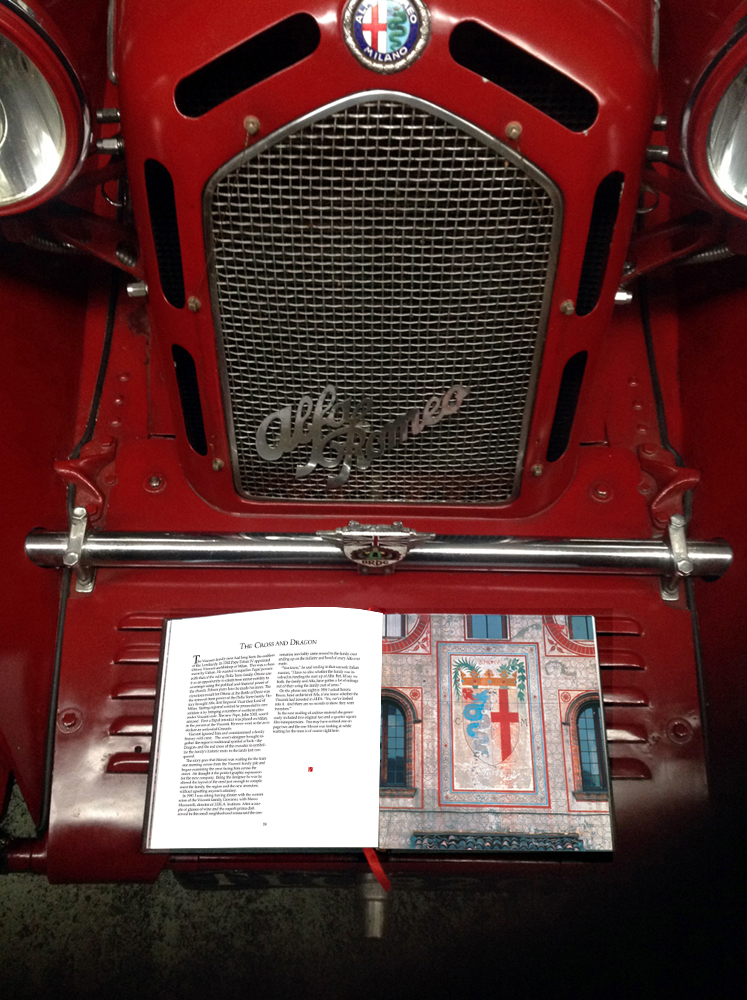 Alfa Romeo: View From the Mouth of the Dragon
by S. Scott Callan



And now for something completely different . . .























Callan begins with the birth of Darracq, in France, England and Germany, and the automaker's move into Italy. How from the ashes of this misadventure arose A.L.F.A. and how its first chief engineer, Giuseppe Merosi, debuted a quick and reliable and elegant car that made the marque a name to reckon with on and off the track-only to have WW I interrupt everything. The story of the postwar rebuilding includes other makers as well as new developments in auto racing which moved from long distance dirt races to paved autodromes. Callan examines the engineering at Fiat, Bugatti, Delage, Sunbeam, Mercedes, Auto Union and others, their drivers, their teams, and how it all washed out on the circuits. There is also quite a bit of detail about the economic and political factors that continually influenced and impacted the automotive business as whole and Alfa specifically. Individual Alfa models are introduced chronologically in separate chapters.

























All this is dispensed with humor, sarcasm in some places, and a certain irony. This approach is a deliberate choice because Callan wants to strike a particular tone: a conversation between friends. Not everyone will embrace this, but that's neither here nor there. A company as old as Alfa has spawned an enormous body of literature. In fact, some of the most exhaustively researched and lavishly presented automotive books are about Alfas; they appeal to marque enthusiasts as well as to bibliophiles-and it is the latter aspect where this book easily surpasses any other. From the matte-finish archival paper (chosen for its ink absorption rate to both enhance the drawings that are specifically created for this book and give them a period look) to the lambskin covers to the fact that each book is individually printed and hand-bound to order (figure 6-8 weeks; your name will be on the title page; each copy numbered, dated and signed by the author), there is no "commercially" made book quite like this one. So, if aside from the book's intellectual merits it can be considered "art" then the not inconsiderable asking price appears much more sensible.



















There is no lack of photographs (all by Callan unless otherwise noted) to make their own points about the cars discussed and bring them alive. These too have a unique character, being reproduced in the style of art prints.

The races are also presented quite uniquely as they use actual black and white film frames in sequence from period newsreels [also see Postscript] to place the stories of the competitions in perfect context. The earlier race reports are also written in a cursive font on "age-yellowed" paper to give them the look of someone's handwritten notes. The physical size of the book is 8.5 x 8.5″ which is quite small but by the same token easy to hold in one hand. There are no Bibliography or conventional Index [again: Postscript].























Short of brewing the ink and making the paper pulp, everything in this book is Callan's. He has four decades of professional experience in all forms of media production and design, and this book is as close to one man's vision as is imaginable. It is-Art.



PS

Merely for the sake of context and because we do take the long view on things note that a version of this book was released in 1996 as an interactive publication on CD-ROM (hence the use of film frames and other such non-book elements). This in turn was an offshoot of a script for a multi-part TV series in 1992. The print version of the CD-ROM was deemed inadequate by Callan and scrubbed. Other than the basic concept, the present book is a new take and also extends the end of the story from 1935 to 1939. There's obviously another half century of Alfa history to be mined so here's hoping for another dreary Midwestern winter leaving Callan bored enough to sharpen the ole quill once more.



Copyright 2016, speedreaders.info

Alfa Romeo: View From the Mouth of the Dragon
by S. Scott Callan
Velocity Group,
369 pages, 64 color technical illustrations, 56 color photos, hardcover (leather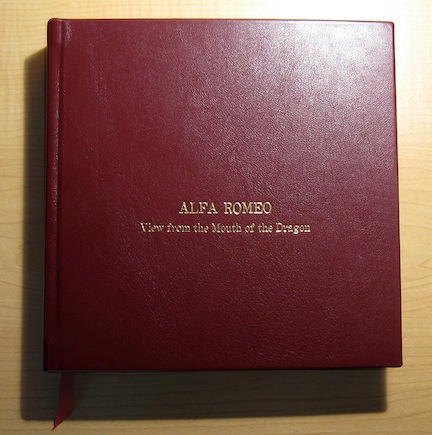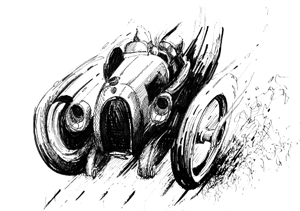 Well, in the form it is reviewed here it is still very recognizably a book but nothing about it fits ordinary contemporary parameters of a book being a book.


The trouble with book titles is that you can't very well have a book without one but this one is about much more than only Alfa Romeo the marque or any one particular model. It is, rather, the story of the Western European automobile industry as it formed itself at the turn of the Twentieth Century and evolved through the 1920s and '30s, right up to the eve of World War Two. (A somewhat peripheral observation: if you know the Alfa badge you'll think the "dragon" in the subtitle is surely a reference to it. It is not; not even remotely. Callan's [off-line]
explanation is in fact wildly arbitrary, or, more neutral, subjective-and that is very much the fundamental raison d'être for this - - - book.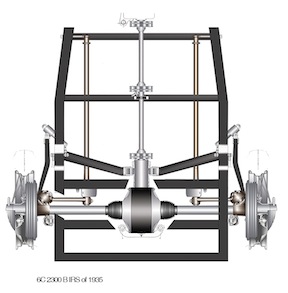 Despite the conversational tone the book is brimming with technical details that are augmented with a series of engineering illustrations of remarkable detail. These are not simply reproductions of existing material but custom-drawn by Callan to highlight operating principles of the engines, transmissions and suspensions to help understand the progression from side-valve to twin cam motor and solid axle to independent suspension. There are also a number of fine color illustrations of the cars, very much in the style of the period.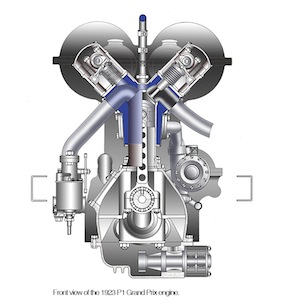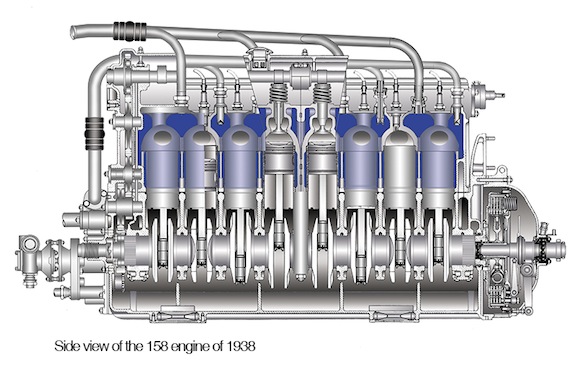 Sitting on the front of Alain's 8C